Computer Software for Steel Professionals
1985 was a gigantic year in history!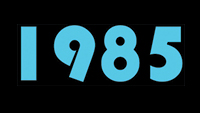 Coca-Cola replaces its 99-year-old formula with a new, sweeter formula. Protestors force Coke to reintroduce the original formula to consumers under the name "Coke Classic."
Dire Straits' "Brothers in Arms" becomes the first music album to sell 1 million copies in a CD format.
British scientists report their discovery of a giant hole in the earth's ozone layer.
Pete Rose breaks Ty Cobb's career hits record with hit number 4,191.
E.J.E. Industries releases Structural Material Manager 1.0, introducing the most accurate material list manager available to the steel industry.
All these years later, Structural Material Manager is STILL making history! With installations in over 1,500 locations with over 4,000 licensed users among them, we've provided fabricators and detailers the most accurate material list manager for over a decade. This IBM PC-compatible software package performs the following work:
A fully-functional demo kit of Structural Material Manager is available. Call today for your FREE, no-obligation demo CD with all the modules and the complete system's user's guide, and those time-consuming, manually performed tasks will be history too!